NEXT GEN
The #1 Business Hub, Community, and Conference for Tomorrow's Leaders

At Next Gen, we believe in creating opportunities that lead to extraordinary possibilities. That's why we created Next Gen as a hub that cultivates the knowledge, resources, mentorship, and connection entrepreneurs need to keep pushing forward.
Entrepreneurship is daunting, risky, and complicated. We're here to support those who choose to overcome these obstacles in pursuit of something greater. We are proud to have a community that seizes opportunities to grow and learn together. Entrepreneurs have used Next Gen resources to raise tens of millions in venture capital funding, get featured in major media outlets, access mentorship from senior executive leaders, and foster powerful new friendships.
I've met best-friends, investors, mentors, suppliers - all through this remarkable community. Hands-down, Next Gen is the most important influence on my entrepreneurial journey.

Fiorre Cenicolla

Sussex Wine
Next Gen Summit blows my mind - you just have to be here. I'll be coming every year for as long as I can.

Sivana Brewer

Warrior Lead Project
Next Gen Summit has been life-changing. We've gone on to raise our seed round, and I owe it all to Dylan and Justin.

Ramon Berrios

ProBeta Labs
Next Gen Summit is the #1 event for entrepreneurs to access the resources, mentorship, knowledge, and network they'll need to succeed. Receive 1:1 coaching from major executives, learn from founders of billion dollar brands, pitch your startup to venture and angel investors, and meet 1,000 of the brightest young entrepreneurs from around the world.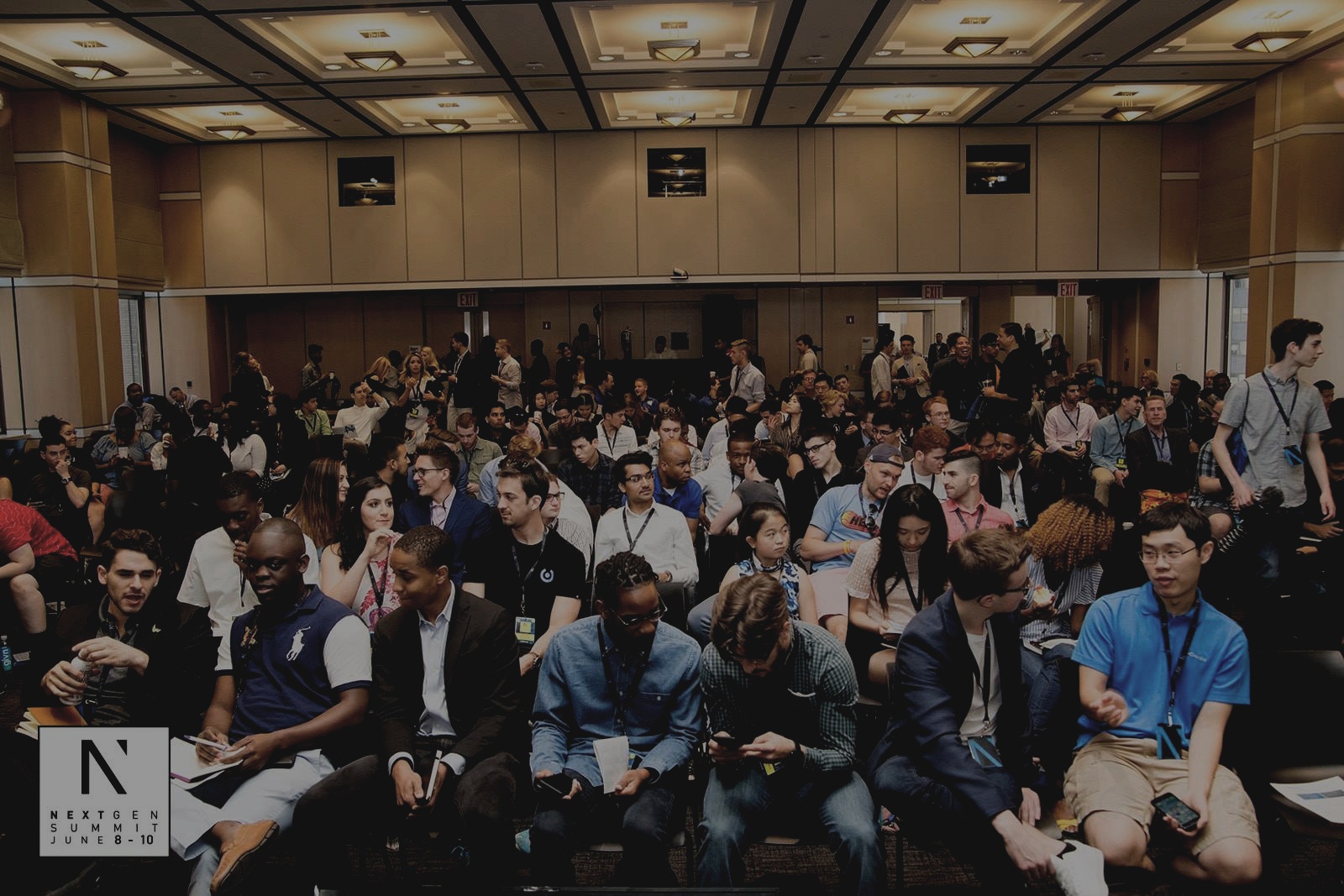 Cultivating Self-Love in Your Entrepreneurial Journey
Tips for Self-Care when you're working hard on your startup
Haley Hoffman Smith • December 18, 2018
How to Secure Angel Investors, featuring John Meyer
Insights from a Founder Who Has Raised Over $15M from 40 Investors.
Haley Hoffman Smith • October 31, 2018